Forexhunter
Forex Hunter EA - is a unique system for trading on Forex
successful trading strategy since 2008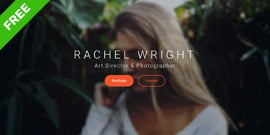 Forexhunter - тесты
Regular updates of set files
Choose the advisor settings that are best for you:
- standard give more profit, drawdown more;
- low risk-less profit, drawdown is minimal;
- The average risk is a balanced ratio of profits and possible drawdowns.
Forexhunter - PAMM
Invest in our PAMM account!
Advantages:
- No need to buy a license for the adviser;
- No need to rent a VPS and monitor its work;
- You pay a commission only from the profit;
- Suitable for beginners on Forex.
Forex Hunter EA – is a unique system for trading on Forex
Forex Hunter EA – is a new generation grid forex robot that works using the principle "buy cheap, sell high".
This is achieved by opening positions using signals of built-in indicators and, in most cases, this allows to get very accurate entries.
Open orders are grouped into baskets, which are automatically closed when the target (the level of take-profit)
We have relaunched our official PAMM account!
Now you can receive profit with FX Hunter without necessity to buy a license again!All information about terms of investment is here